Introduction to Computing II
Modeling, rendering and animation with in five weeks!
his will be a fast paced, engaging course that explores the connection between the 3D design process used by industrial designers and how software applications are used to help communicate a product's form, function and use.  These tools have made the process of creating a product easier, allowing for exploration of design alternatives. Through hands-on exercises, students will learn how to 3D model a product, create realistic renderings, develop an animation to tell a story and investigate how to export the 3D model for rapid prototyping, CAD transfer & online presentations.
We will learn the concepts and tools in the 3D design process by using an unique modeling and rendering tool, Fusion 360.  This Autodesk program has changed the product development process by incorporating a variety of tools into one program.  The basics of the program are easy to learn, but the tool set it offers is extensive and advance. The assignments will focus on one area of 3D development per week but examples will be presented that cover basic and advance material.
The course is open to all majors and does not require a prerequisite.  This is a good option for students in the Industrial Design (ID) Minor program given the coverage of the design process and software applications used.  To learn the basics of the software applications, students will be required to review specific courses at lynda.gatech.edu (free access to GT students) as part of their homework.  Additionally, students taking the course can download an educational version of Fusion 360, which is full feature and free to use for students, start-ups and companies making under $100k.
Learning Outcomes
Upon completion of the course students are expected to demonstrate knowledge, skill and abilities in the following areas:
Understand how 3D design principles fit into the overall computer aided industrial design (CAID) process
Learn how to model forms quickly using the solid and/or sculpting tools
Understand how to make complex and detail forms using the best tools
Learn how to present 3D designs using renderings, animations, or rapid prototype output
Prerequisites
None but course can count towards ID minor.
Course Materials
None but students taking the course off-campus must have access to the Fusion 360.
Class Time & Location
Early Short Summer Session
Schedule – Overall
Week 1 – Solid Modeling Concepts and Tools
Week 2 – Presenting Designs through Renderings and Animations
Week 3 – Soft Form Modeling with t-splines
Week 4 – Surface Modeling Concepts and Tools
Week 5 – Putting It All Together in Product Design
Schedule – Weekly
Part 1 – Presentation, Critiques (Except Week 1)
Part 2 – Program Introduction, Basic to Advance Tools
Part 3 – Assignment Application
Part 4 – Homework & Assignment Work
Assignment 1 – Basic Modeling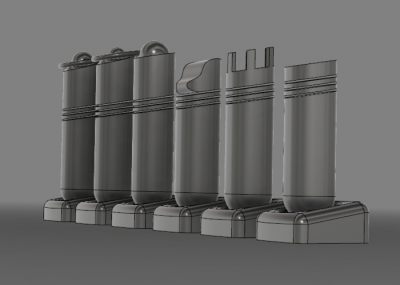 Students create a six chess pieces using foundational tools.
Assignment 2 – Rendering & Animation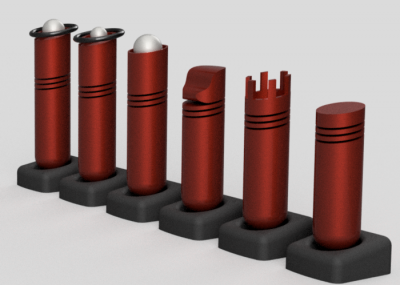 Students complete the chess set by modeling a base and board and create a series of renderings showing different materials.  Students also animate the pieces to learn how demonstrate chess movements.
Assignment 3 – Sculpt Modeling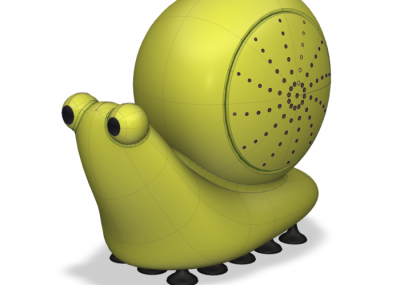 Students design a character form to learn about modeling with t-spline forms.
Assignment 4 – Assemble Modeling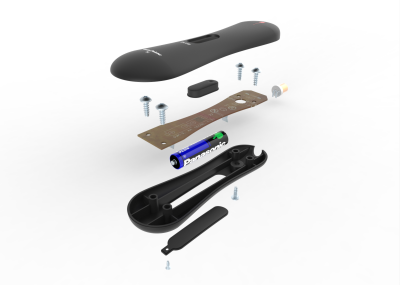 Students model a laser pointer device using existing components and stock components.
Assignment 5 – Scan Modeling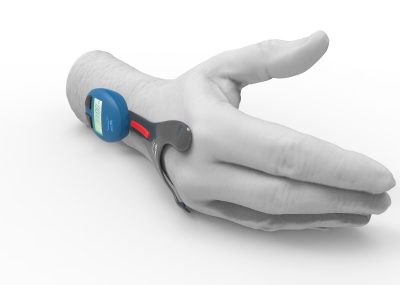 Students model a wrist guard to custom fit scanned model of a hand.