Free-Form Modeling
The industrial design process is a very iterative process. Through sketches, study models and renderings, designers continually refine a design as they get feedback from users, engineers and management. This process has traditionally been very hands-on as designers sketch, make study models and create renderings. This courses helps students understand how computer based tools can be integrated throughout the industrial design process. Working with Autodesk's Fusion 360 software, students will learn how this tool can be used throughout the design process. Fusion 360 is a t-spline/solid modeling program that can model almost any form from consumer goods to automotive. The software includes rendering, animation, simulation and CAM workspaces. With all of these tools, almost all aspects of the design process is covered. This course is for junior, senior and graduate level industrial design students as well as non-industrial design students. Besides exploring these particular tools, it will provide a good overview of the industrial design process and how this fits into a product development process.
Learning Outcomes
Upon completion of the course, students are expected to demonstrate knowledge, skill and abilities in the following areas:
Understand how Fusion 360 tools and capabilities integrates into the whole design process
Understand how to model forms quickly using the sculpting tools
Understand how to make complete and detail forms using the Solid and Patch tools
Setup complete products using Assemblies and present them through renderings or animations
Prerequisites
Helpful to know another CAD software and some experience with Photoshop or Illustrator
Course Materials
None
Class Time & Location
Tuesday & Thursday, 9:35 – 10:55 am Computing Lab – Room 358
Week
Tuesday
Thursday
1
Class Introduction
Introduction to Fusion 360 & Hybrid Modeling
2

Sculpt Modeling

Interface & Workspace Overview

T-Spline – Basic Shapes
3
T-Splines – Basic Shape Modification
T-Splines – Shapes from Sketches
4
T-Splines – More Shape Modification

Assignment 1 Due

5

Detail Modeling

Sculpt to Solid Overview

T-Splines – Symmetry, Crease & Thicken
6
Solids – Basic Shapes & Modification
Solids – Shapes from Sketches
7
Solids – Shell & Splits
Surfaces – Create & Thicken
8
Assembly – Bodies & Components

Assignment 2 Due

9

Modeling & Presenting

Rendering Overview /Environment & Lights

Rendering – Materials & Decals
10
Animation – StoryBoards & Actions
Animation – StoryBoards & Actions
11
Spring Break

Spring Break

12
T-Splines – Other Techniques
T-Splines – Pipe Tool
13

Assembly – Joint & Motion

Assignment 2 Due

14

Advance Modeling

Helment – Sketch Images

Helment – Overall Form
15
Helment – Details
Helment – Variations
16
Assignment Work
Reading Period
17

Assignment 4, Past Due and
Regrade Assignments are all
due
Sculpt Modeling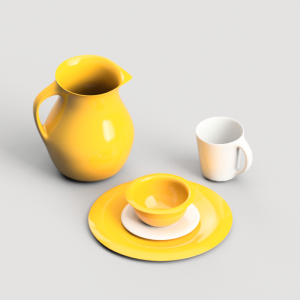 For this assignment, you will model a four piece place setting along with a pitcher.
Detail Modeling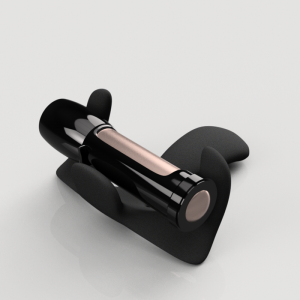 For this assignment, you will model the main body of a small, hand-held flash light. The goal is to remake the main body of an existing flash light so it is more ergonomically designed and can stand on its own.
Assemblies and Presenting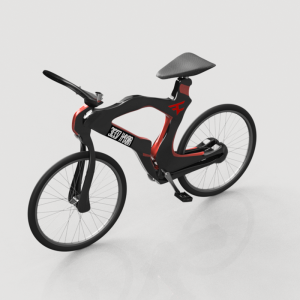 For this assignment, you will model a bike frame to replace an existing frame in an assembly file.
Advance Modeling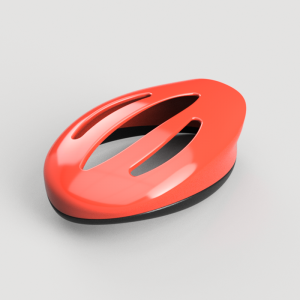 For this assignment, you will model a light weight helmet for an active sport such as biking, snow boarding or mountain climbing.
Tutorials
Alias Tutorial Page – Collection of links to tutorials developed for this course as well links to online tutorials Sketchbook Tutorial Page – Collection of links to tutorials developed for this course as well links to online tutorials Showcase Tutorial Page – Collection of links to tutorials developed for this course as well links to online tutorials Autodesk Alias Education Curriculum– The curriculum materials move in a logical progression from fundamental skills for working in 3D to the production of concept models and renderings. Autodesk Showcase Community – User community website for Showcase that is part of the AREA – Digital Entertainment & Visualization Community
Software
Autodesk Student Engineering & Design Community– Autodesk offers full versions of their software for students to use. This is the software used for this course: Alias Design (Mac or Windows), Sketchbook Designer (Mac or Windows) & Showcase.
Other Information
Autodesk Design and Product Design Suite Review – Nice write up at core77 Project Falcon – Project Falcon for Autodesk® Alias software is a wind tunnel simulator that seamlessly integrates with Alias allowing designers to interactively investigate the aerodynamic performance of their designs at any stage.